WATCH PHONE AVAILABLE FOR PURCHASE.
CALL 214-995-2134
or 214-861-0089 BUY NOW!
Your choice of G1, G11, or G99i phone for free with
the purchase of a 2 year unlimited service plan
agreement.
Money back guarantee 30 day trial •
Phone insurance $8/per month
Customer Service:
(214) 995-2134 • (214) 881-1287
---
Accessories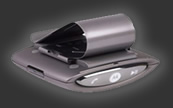 G500 - $170
The G500 Bluetooth Car Speakerphone and Digital FM Transmitter, enables you to connect a Bluetooth enabled phone to your car stereo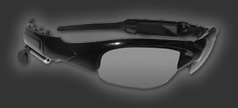 G3G Sunglasses Bluetooth - $165.00
Hands-Free Cell Phone Calls with Brand NEW Origin Bluetooth Sunglasses for Cell phone & MP3 Player
---
Lights, Camera, Action
The Invention of The Watch Phone Kick-off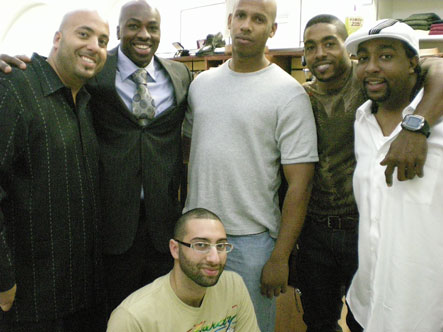 Anthony Dorsett, Ramsey, Sivvong, and Guests
---
Phones are available at these locations:
GIANNI
2995 Preston Rd. Suite# 1570
Frisco, Texas 75034
Off: 214-872-3333
Cell: 469-855-6446
Gariani Menswear
15340 Dallas Parkway, Suite 2313
Dallas, TX 75248-6404
Phone: (972) 661-0104
Fax: (972) 661-0212
---
Month to Month Contract
No Credit Check • Deposit $100.00
Price Per Month

$50

$65

$85

$95

$170

Included Minutes

300

600

1000

1500

Unlimited*

Unlimited Features*

Weekends/Nights

Messaging

Text, Picture, Instant and Video Messaging:

400 Messages
1000 Messages
Unlimited Messages

$6.99/mo
$11.99/mo
$16.99/mo

Unlimited Mobile to Mobile calling:

$8.99/mo
---
Do your Christmas shopping here!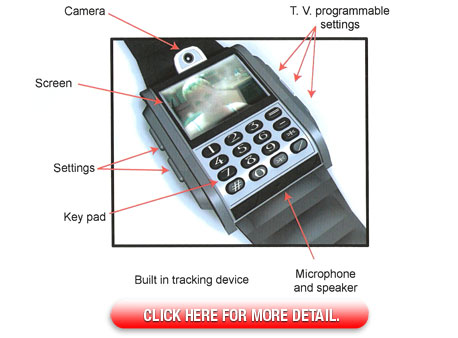 A cutting-edge and innovative new product, the Watch Phone, has been developed by Sivvong Be and Dominique Ross. The invention's unique design provides users with unprecedented functionality and convenience in regards to the use of a common communications device.
The Watch Phone is cost-effective and will also eliminate some common hazards associated with the attempted use of certain devices while one is engaged in a primary activity. With its extensive collection of redeeming qualities, it should have no trouble finding success through outlets and catalogs selling communications devices.
This original idea is now being made available for licensing to manufacturers interested in new product development, especially in the communications devices industry. Be and Ross are hoping to have the Watch Phone in full production and available to the public within the very near future.
Additional information about Watch Phone can be obtained by contacting the Publicity/Press Department of Invention Technologies, Inc. at (800) 940-9020 ext. 2285 or at products@invent-tech.com. Invention Technologies, Inc. is a Coral Gables, Florida-based firm that is handling the publicity and public relations for Watch Phone.
NOTE: This information is offered as a human-interest story about the inventor and conception of the idea. Neither thisrelease nor any publication of it constitutes disclosure of functional or structural details of the invention.
ADDRESS:
PO Box 721102, Dallas, Texas 75372

CONTACT:
Dominique 214-861-0089 or Sivvong Be 214-881-1287

EMAIL:
be@theinventionofthewatchphone.com
---
Product Description For Watch Phone
Following is a physical description of the Watch Phone, designed to properly characterize the working functions of the product as well as define its physical appearance. Based on the inventors' description and any pertinent additional information obtained, typical use of the product, its basic design and production materials are considered. Overall production considerations are also discussed.
The Watch Phone (see detailed drawing) is an innovative new electronic device, worn on the wrist, which functions as a phone, GPS tracking device, audio/video/internet accessory, and more! This cleverly designed product combines the convenience of a wristwatch with the technology of a computer to provide a single device with many beneficial features which enhance utility, enjoyment, and safety alike. It will likely be similar in appearance to a molded plastic wristwatch which communicates with a lightweight, waterproof wireless earpiece that fits comfortably behind the ear. Features can include a fully functional phone with keypad, calculator, GPS tracking device (especially beneficial for children), audio/video/internet capability, mic and speaker voice recognition, hearing aid, and digital camera. The user should be able to access music, games, radio, television, and internet with this innovative wireless product. Industry standard materials (molded plastic, nylon, rubber) and electronic components can be utilized in construction. A variety of popular colors and styles can be offered. All applicable safety standards should be met.
As described, the design parameters for the Watch Phone should likely be open to current production processes and tooling. Any materials specified by the inventors are commonly available on the commercial level. Any concerns that may arise during the development of the Watch Phone would likely be amenable to resolution through industry-standard product testing and refinement. Whether it would ultimately be feasible to do so from an economic standpoint is a question to be decided by the potential manufacturer and/or licensee. Sometimes, this decision takes place after additional studies are conducted that go beyond the scope of this Invention Research Portfolio.
In order to realize the potential and applications of an innovation, attention should always be given to cross-utilization and further modification of a new product. Straightforward modifications that would significantly expand the utility or usability of the invention are of particular interest. A modification could accomplish this by either further extending the original function of the product or by actually adapting the product to be used separately. Consideration of any modifications should address both materials and manufacturing processes, especially if the modifications require any significant changes to the initial material and manufacturing parameters. Not all products lend themselves easily to either stylistic or design modification.
Given the nature of the design of the Watch Phone, any major technical modifications needed to bring the concept to production readiness would be made based on a determination made by the manufacturer and any such observations are not included in this portfolio.